Enture Workspace
Workspace is the next in hierarchy after Organization. It logically separates the devices (OT). Each workspace is internally associated with a hub. Each Edge device can have one or many workspaces linked to it. One workspace can only have one Enture Edge device associated with it.
Creating Workspace:
In order to create workspace, Choose devices from the menu.
Turn on settings view (on the top right corner).
Then, you will see a plus button (highlighted in blue).
Click on the plus button in order to create a workspace.
You will see a tab popping out (as shown below) which shows you 'Create Workspace' by entering (name, hub id and description).
And then click 'create' button.
You will see your workspace created.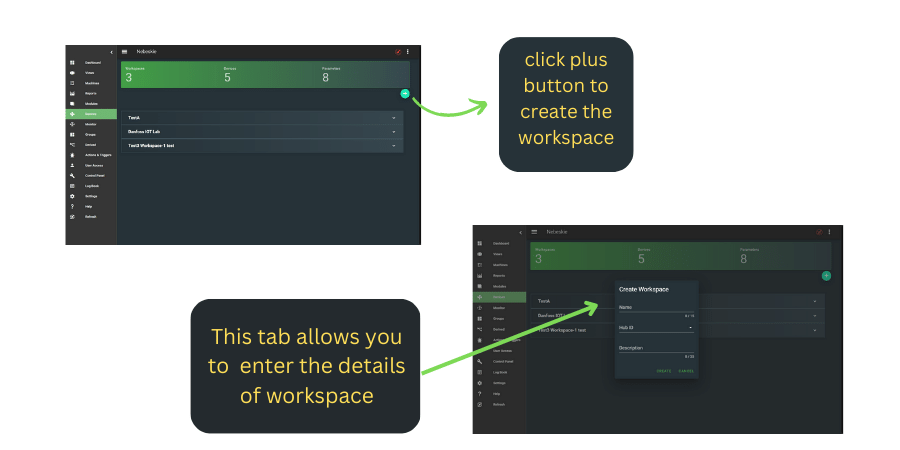 Manage workspace:
Managing workspace is that you can make all modifications in the created workspace.
Accordingly, click the down arrow button over the workspace you have created.
Then click the pencil icon I blue color (on the right corner) which leads you to modifications.
Once you click you can see the tab which allows you to change the name of the workspace created and click the 'submit button'.
Hence, your workspace name change will be updated.
In case you need to delete the workspace created you can click delete icon (near to the pencil icon).
And your workspace will be deleted.