User Access Management
User Access Management is the one which allows us to manage all the user access.
We have user access management (UAM) and root user management.
UAM management:
User access management allows you to create the user id, and to grant permissions to the users so that the users are restricted to access different kind of features and you can also view the login time of the user through user access log option.
Creating user id:
In order to create a user id, click 'Create UAM User' you will see a tab will popping out (as shown below)
There, you enter the name, user id, password and click the create button.
So, your user id will be created and shown.
In case you have too many lists of users you can also use the search option at the top to view your needed id within a minute of time.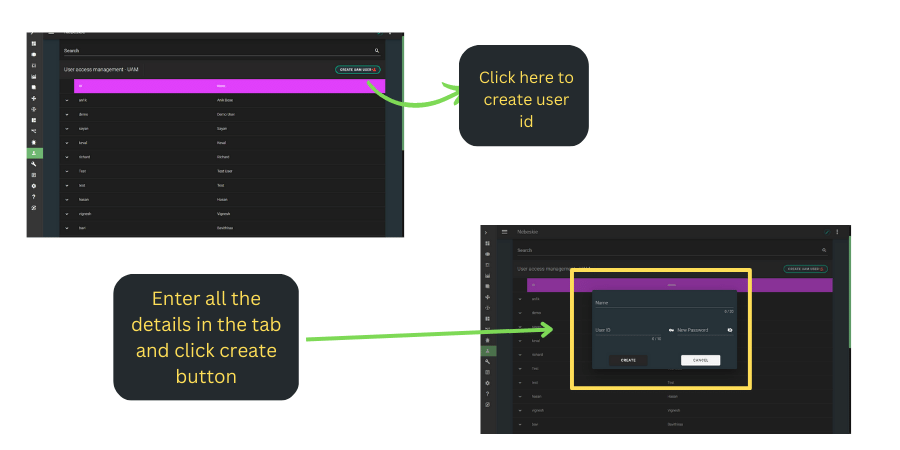 Granting permissions:
To grant permissions to the user id (you have created).
Click the down arrow (near to the user id) you will see the pencil icon and delete icon on the right corner of the tab opened.
Click the pencil icon, you will see options to 'Grant permissions' (highlighted in blue).
Choose the permission of the access of different features which you need to provide to the user from the drop-down option available.
Tick the checkbox over to the feature of your choice and click Grant permission.
So that the user will be able to access that feature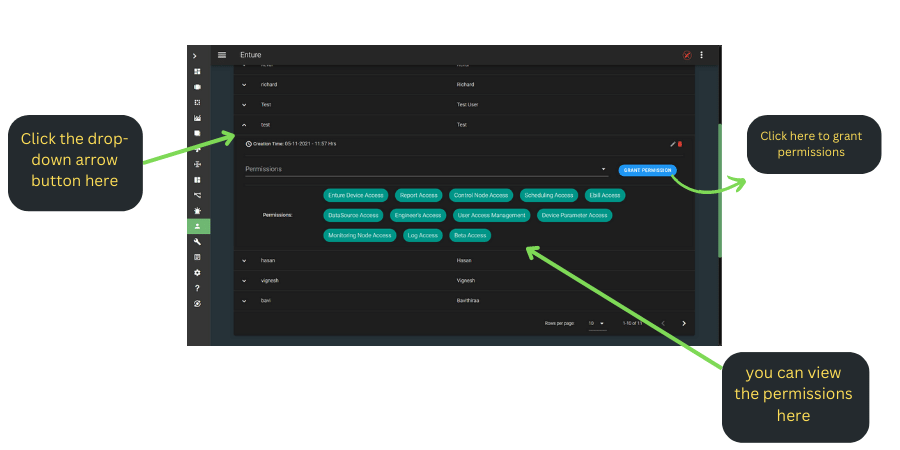 User Access log:
Click user access log (on the top right corner)
You will see a tab opens where you can view the user access login time by entering (date, from/to time).
And click 'fetch log' to fetch the login details.
Root Access Management:
Root access management is where the email ids of users are registered.
Root users can also have permissions granted or revoked.