Enture Login
Once when you open the ENTURE website you will land on a login page containing two different types of login:
Root Login

UAM (user access management) Login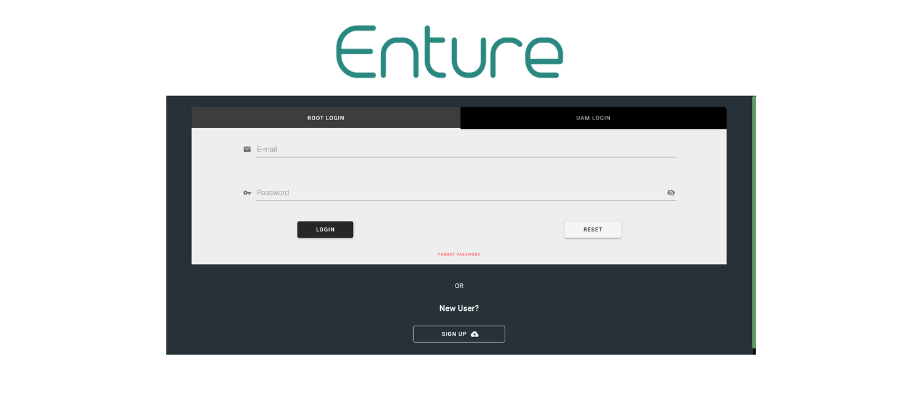 Root Login:
Root user requires you to use your email id to login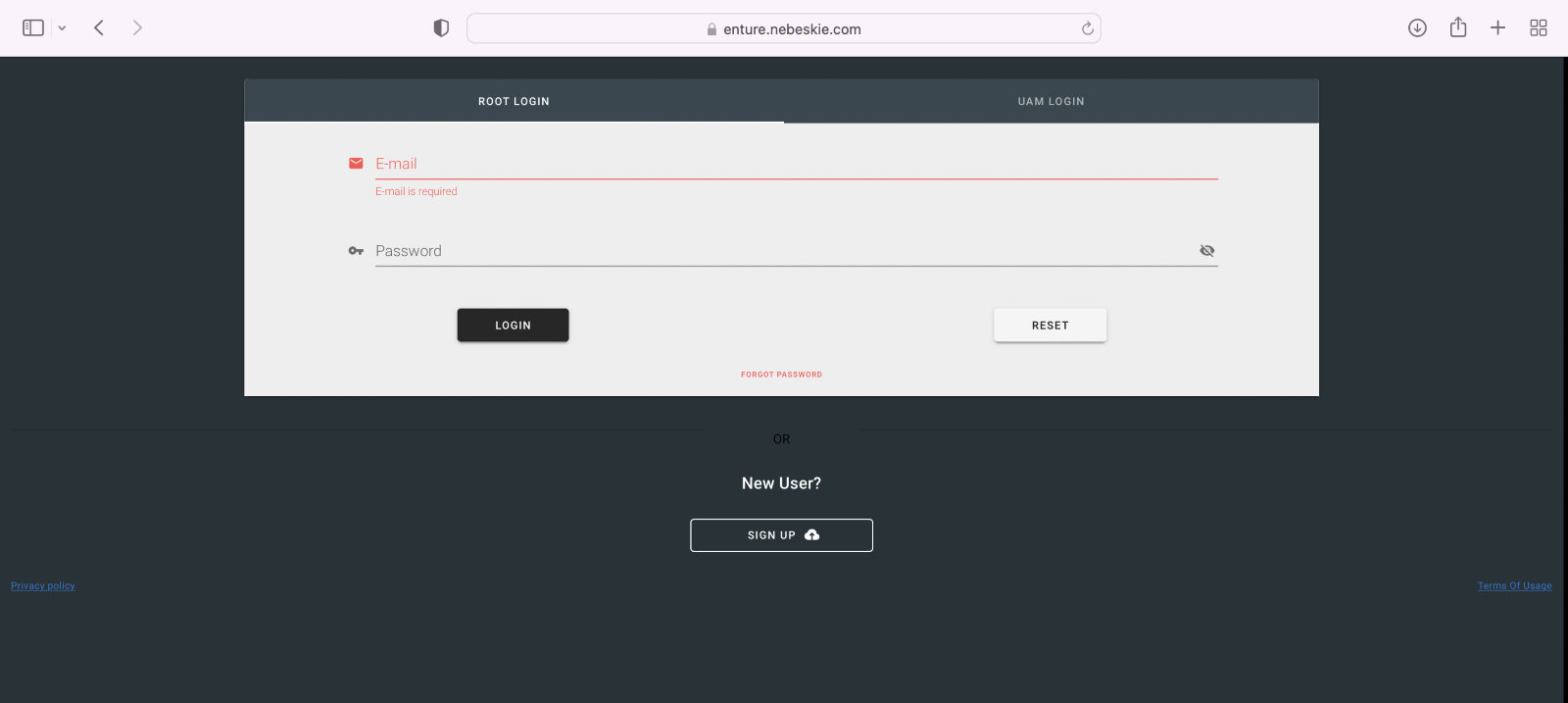 You will also be able to reset your password using the 'Forgot Password'. The 'forgot password' option will take you through the reset process. Please make sure that your mailbox is accessible to you as the reset code will be sent to your email ID.
If you are a new user to the Enture ,then you need to create a new account by clicking the sign-up button which is available down on the login page and you will enter into the sign-up page.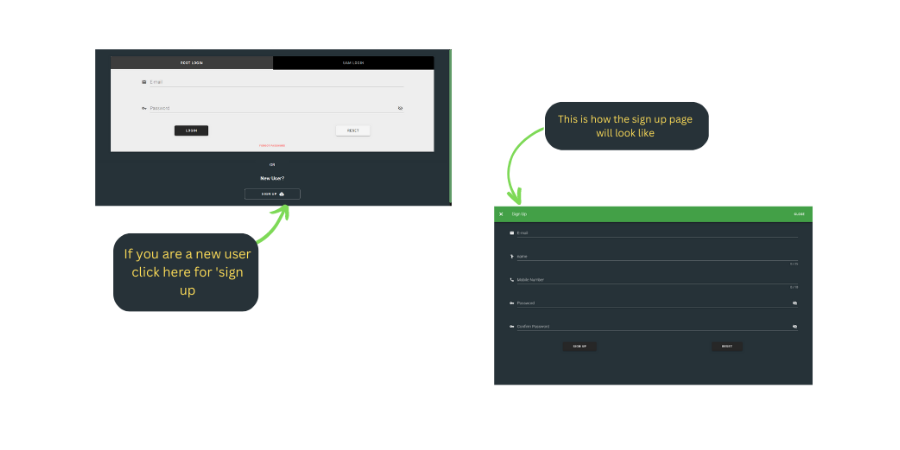 Here, you need to enter all the details and can sign up. Post this you will receive a verification email in your mail box. Once verified, you will be able to log in.
However, post verification please contact your admin/service provider to provide organization access to your root user.
UAM Login:
For UAM Login, you will be provided the uam credentials and the organisation ID/Org Alias from your admin.
Choose 'UAM Login'from the Log In screen
Click on 'Org Alias' in case your admin has provided org alias instead of org ID.
ss
Enter your user ID and password to login.